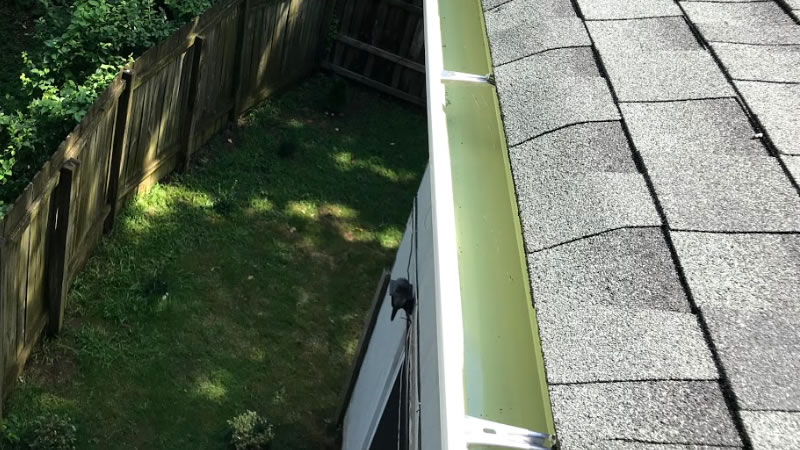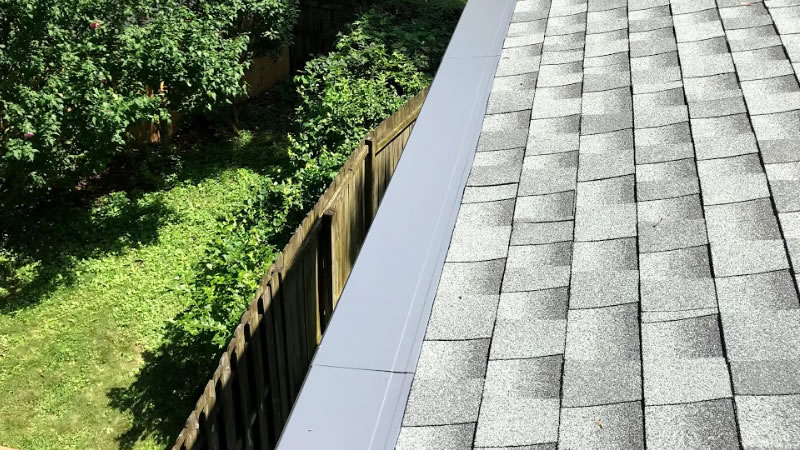 Tired Of Cleaning Your Gutters or Hiring It Out?
We sell and install the best gutter leaf protection systems.
Leaves and other organic debris falling into your gutter can spell disaster for your home if it's ignored and never taken care of.  Not only that, have you ever tried to walk through the front entrance of a home that had a clogged up gutter system during some heavy rainfall?  It's just like taking a cold shower.  Thankfully there are gutter leaf protection systems designed to keep your gutters clear of leaves and debris.
Why Do You Want A Gutter Protection System?
You're tired of paying to have your gutters clean?
You're tired of cleaning the gutters yourself?
You've had roof damage from clogged gutters and want prevention?
L.I.K. Seamless Gutter Co. is a full service gutter installation company based out of both Suffern and Monroe, NY.  We install several different types of gutter protection systems, or gutter covers as many homeowners call them.  We have options ranging from good, better, and best to suit any home owners budget or design taste.  Every home owner's gutter situation is different. L.I.K. is pleased to offer options to suit every home's needs when it comes to leaf protection.
A home with minor leaf problems yet still enough to clog a gutter causing potential flooding requires a different product than the home surrounded by many close cropped tall trees shedding leaves at a pace that requires cleaning the gutters multiple times a season. Covering your gutters is very site specific and prices can vary according to the product and layout of your roofline. Contact us for an evaluation to recommend which system would work the best suits your home and business.
Here Are Some Of The Gutter Protection Systems We Install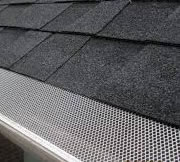 Aluminum Drop-in Gutter Protection Screen. This is the most affordable option when it comes to gutter protection.  The Gutter screen is installed  underneath first row of shingles and is fastened with screws to the top lip of the gutter.  While gutter screens are very effective at keeping debris out of your gutter they can still collect shingle granules and will also need to be cleared of leaves, sticks and other debris a few times per year.  If you don't keep them clear they will can clog.  Keeping them clear is as simple as running a stiff brush along them once or twice per year or if you see any build-up.
We offer two great solutions for people who are sick and tired of cleaning out their gutters.  If we are replacing your gutters then we can install leaf protection at the same time or separately if you already have proper gutters installed.
Micro Mesh Aluminum Gutter Protection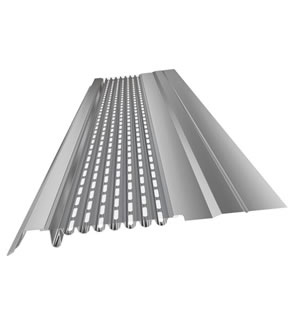 Micro mesh is becoming a popular gutter material because of it's sleek appearance and ultra high performance.  Available in 20 different colors to suit all home exteriors, the micro mesh system is built using stainless steel for longevity.  The micro meshes unique pattern works to keep everything out of your gutters.  In the photo below you'll see it can even stop the smaller shingle granules from entering your gutters and drainage system but all of the water still pours through.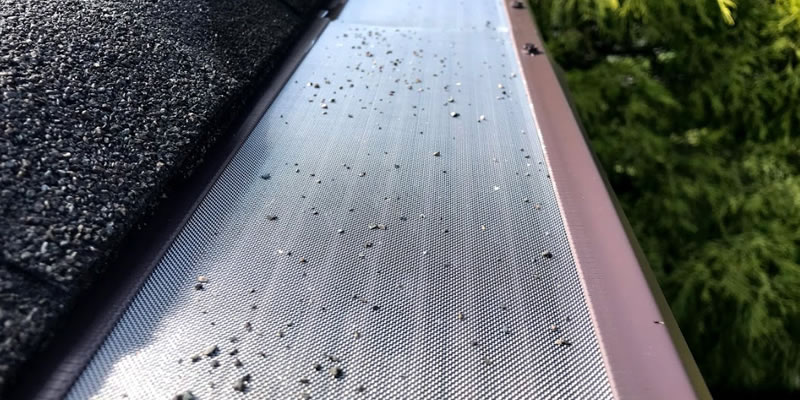 Why Choose L.I.K. Seamless Gutter Co To Install Your Gutter Leaf Protection?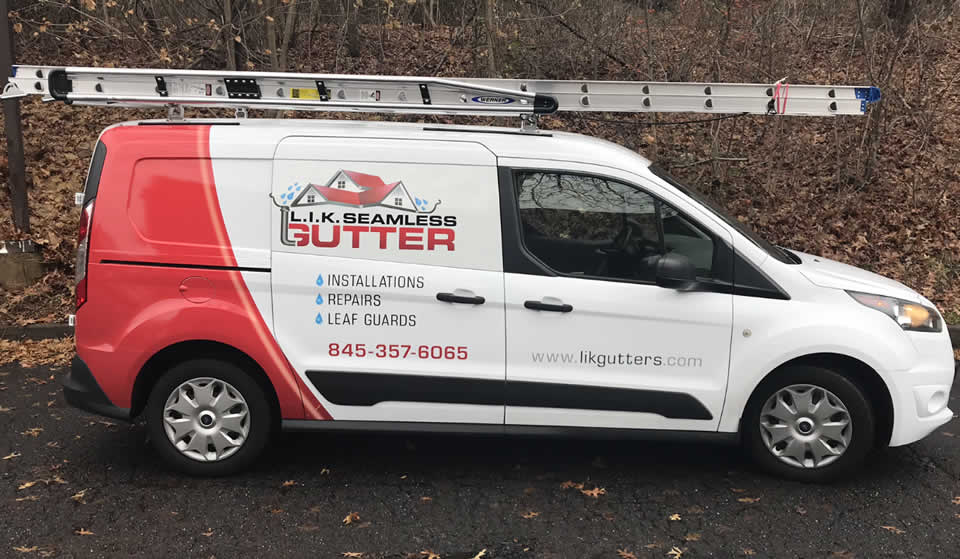 When you choose L.I.K. Seamless Gutter Co. to install gutter leaf protection on your home you are partnering with a local family run business that has being successfully operating for over 40 years.
Now being run by the 2nd generation, the Vasilik brothers are true craftsman who put great thought and care into every single gutter protection system we install for our customers.
You can count on receiving a quality product, installed by a small and dedicated team of craftsman who will leave nothing behind but what we've promised you.
Your gutter leaf protection system will carry a warranty and you'll have the peace of mind knowing that we're going to be around to service it should you ever need us again.
If you'd like to request an estimate to have gutter leaf protection installed on your home please give us a call or fill out our contact form and someone will be getting right back to you.