Your Roof Soffit and Fascia Boards Need To Eventually Be Replaced
We can help you upgrade to vinyl soffits and aluminum clad fascia boards.
Do you live in a home that is 20-30 years old?  This is usually about the point in a homes life where it will need to have some work done to the gutters, soffits and fascia.  The weather in the New York, New Jersey area of the country also takes its toll on your overhangs (aka the soffit) as well as the wood that your gutter is fastened to known as the fascia board.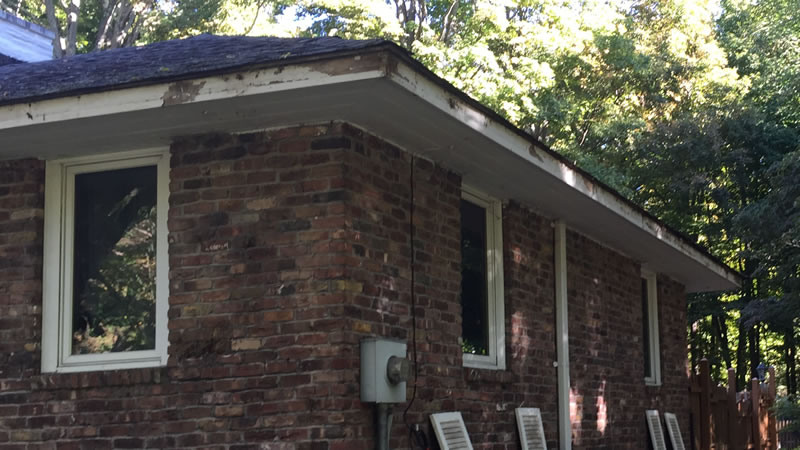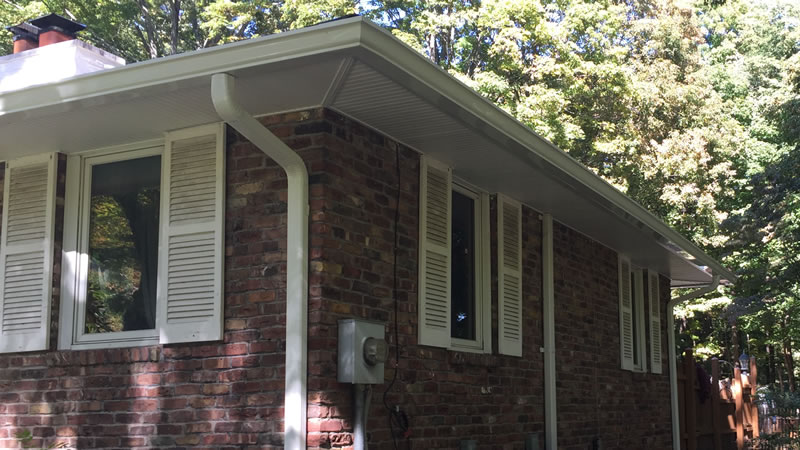 L.I.K. Seamless Gutter Co. Inc is a full service exterior renovation contractor based out of both Suffern and Monroe New York.  We specialize in the replacement of old wood or aluminum roofing soffit with new vinyl soffit that offers better ventilation is pretty much maintenance free.  We also install aluminum clad fascia boards to have your new gutters mounted to as well.
What's Wrong With Your Old Wood or Aluminum Soffits?
Older wooden or outdated aluminum soffits lack enough ventilation to work together with the other vents in your roofing system to help continue the cycle of fresh air going up through the soffit and out through your attic ridge or roof vents. Increased ventilation can also help with the ice damming problems that can create headaches during those long northeast winters.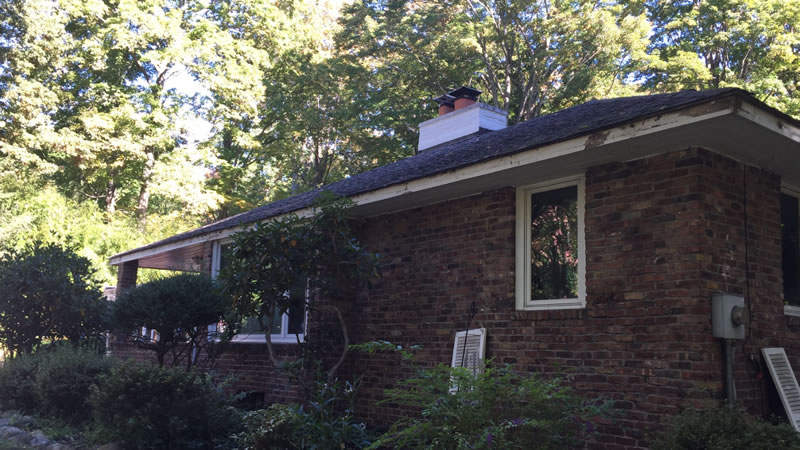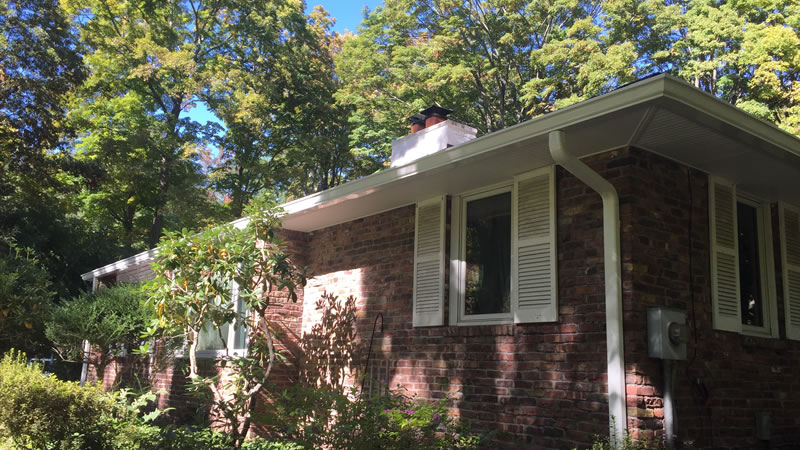 Upgrading To Vinyl Soffits Is The Most Popular Choice
When new vinyl soffit is installed larger openings are cut into the existing soffit and covered with a completely vented panel. The fascia is then covered in aluminum followed by a brand new gutter giving your home a makeover that can completely change the look of your home.
Why Choose L.I.K. Seamless Gutter Co. To Install Vinyl Soffits and New Fascia?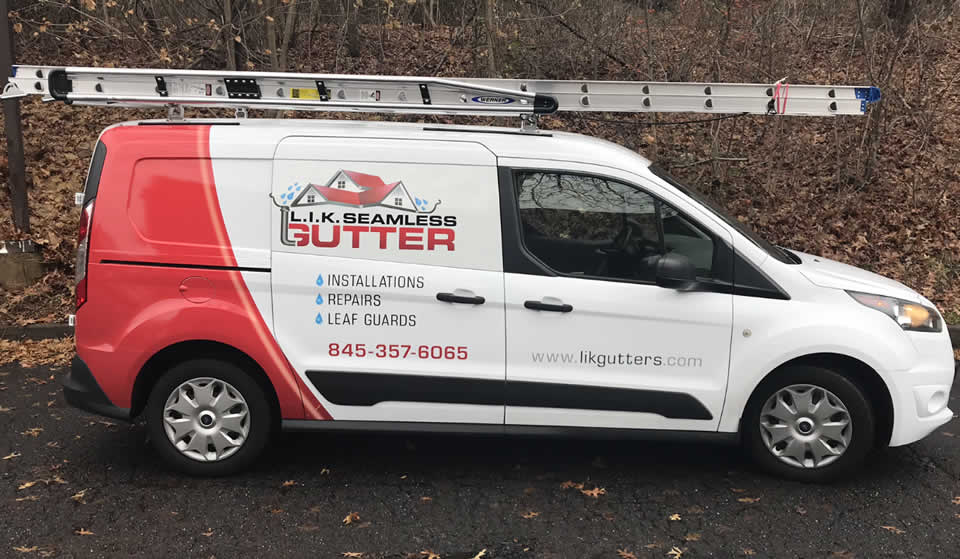 When you choose L.I.K. Seamless Gutter Co. to install new vinyl soffits and aluminum clad fascia on your home you are partnering with a local family run business that has being successfully operating in the New York and New Jersey area for over 40 years.  Now being run by the 2nd generation, the Vasilik brothers are true craftsman who put great thought and care into every single soffit and fascia project we complete for our customers.
You can count on receiving a quality product, installed by a small and dedicated team of craftsman who will leave nothing behind but what we've promised you.  Your new soffits and also any other products we install will carry a warranty and you'll have the peace of mind knowing that we're going to be around to service it should you ever need us again.
If you'd like to request an estimate to have the exterior of your home worked on please give us a call or fill out our contact form and someone will be getting right back to you.